14 September 2020
Akademik Lomonosov: One year in Pevek
In September, the city of Pevek marked one year since the arrival of the floating power unit (FPU) Akademik Lomonosov, which being exploited here as part of a floating nuclear thermal power plant.
The city with the support of nuclear scientists, implemented a number of measures aimed at improving urban infrastructure and the living standards. For example, 45 million rubles were allocated for carrying out repair and restoration work in the buildings of the city cinema and the Chaunsky natural history museum, as well as for cultural and educational projects. Over 20 million rubles were used to equip the city hospital. Five million was sent to help low-income families, as well as to equip playgrounds in local kindergartens, and much more.
Also, a significant part of the funds was directed to the social and infrastructural development of the Pevek urban district. Soon, the city will have an embankment, a sports and recreation center, an indoor ice rink for hockey and much more.
In 2020, in Pevek, with the participation of the Foundation for Assistance to the Development of Municipal Formations, the Association of Territories for the Location of Nuclear Power Plants (ATR NPP Foundation), it is planned to open an "Atom-class" within the framework of the "Rosatom School" project. Also, the Pevek city district received 2.8 million rubles, having won the competition for social projects of the APR NPP Fund with three projects.
In June 2020, the floating nuclear thermal power plant provided the first heat to the 5th microdistrict of the city. The plans for 2021 include connecting all other districts of Pevek to the FNPP. Thus, in the near future the station will be able to completely replace the capacity of the obsolete Chaunskaya CHPP.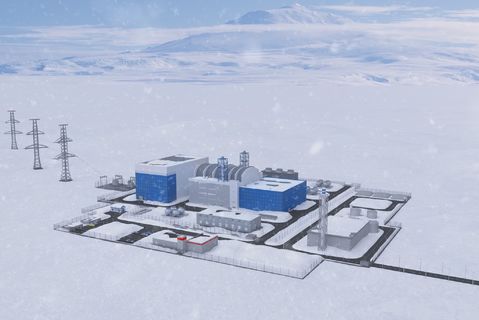 24 December 2020
On 23 December 2020, ROSATOM and the Government of the Republic of Sakha (Yakutia) signed an agreement on electric power tariff formation principles for the small modular reactor (SMR) power plant construction project with RITM-200 reactors in Ust-Kuyga, Ust-Yansky District, Russia.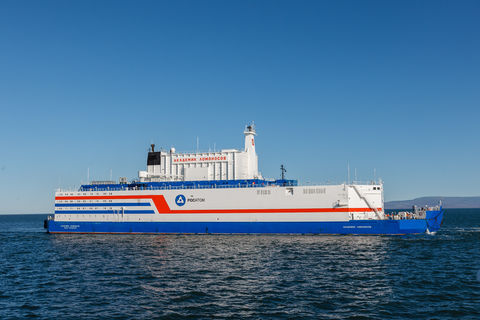 29 October 2020
In October, the Akademik Lomonosov, built by the State Atomic Energy Corporation "Rosatom", received the prestigious Asian Power Awards, becoming the best nuclear power plant of the year.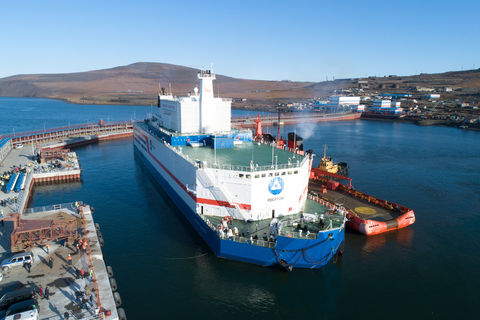 30 June 2020
Today the first heat from the floating nuclear power plant (FNPP, the plant of JSC "Concern Rosenergoatom", Rosatom state atomic energy corporation's division) was supplied to the 5th microdistrict of Pevek (Chukotka).