29 October 2020
FNPP "Akademik Lomonosov" awarded as Nuclear Project of the Year by the jury of the Asian Power Awards
In October, the Akademik Lomonosov, built by the State Atomic Energy Corporation "Rosatom", received the prestigious Asian Power Awards, becoming the best nuclear power plant of the year.
The world's only Floating Nuclear Power Plant is located in Pevek, Chukotka region in the Russian Far East. It is the northernmost nuclear power plant in the world. The launch of FNPP in may this year was a breakthrough for sustainable development of remote areas and islands of Russian Federation. The Akademik Lomonosov transferred the heat and power to the grid to Pevek. In the future, it should replace the decommissioned generating capacities of the Chaun-Bilibino energy center.
The Asian Power Awards is being held for the 16th time, identifying leaders in the energy sector in Asia. The event was organized by the Singapore-based publishing house Charlton Media, which has been publishing Asia's leading energy publication Asian Power for many years. The jury for this year's award included such companies as The Lantau Group, KPMG Advisory, Pinsent Masons, AFRY, YCP Solidiance.
More than 50 companies took part in the competition in 2020, including B. Grimm Power, Mitsubishi Power, Ltd., China Resources New Energy (Huanxian) Wind Power Co., Ltd. and others.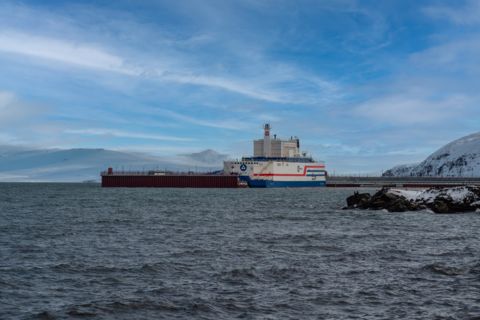 12 October 2021
12 October 2021 – Rosatom's floating nuclear power plant in the Russian city of Pevek has been visited by a public expedition for the very first time. Led by Alexey Yekidin, a leading researcher at the Institute of Industrial Ecology of the Ural Branch of the Russian Academy of Sciences, the expedition united ecologists, academics, and representatives of public associations.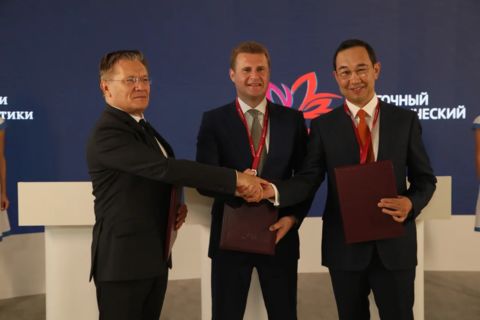 7 September 2021
On September 3, 2021, on the sidelines of the Eastern Economic Forum, the Ministry for the Development of the Russian Far East, the Republic of Sakha (Yakutia) and ROSATOM have signed an agreement to implement a carbon-free nuclear generation project.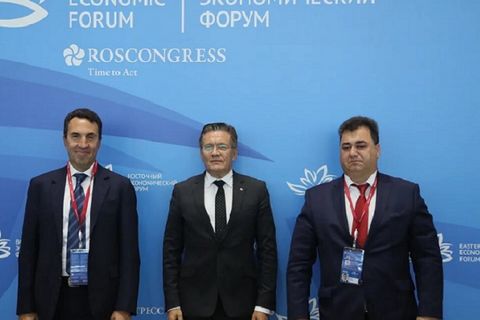 7 September 2021
3 September 2021 – ROSATOM-subsidiary FSUE Atomflot and Kaz Minerals-controlled GDK Baimskaya LLC signed a preliminary agreement on the supply of electricity for the operation of the Baimsky mining and processing plant – the largest copper and gold project (in terms of estimated reserves) in the post-Soviet space. The agreement was signed in Vladivostok in the framework of the Eastern Economic Forum, as part of a comprehensive investment plan for the development of the Baimskaya ore zone.