29 October 2020
FNPP "Akademik Lomonosov" awarded as Nuclear Project of the Year by the jury of the Asian Power Awards
In October, the Akademik Lomonosov, built by the State Atomic Energy Corporation "Rosatom", received the prestigious Asian Power Awards, becoming the best nuclear power plant of the year.
The world's only Floating Nuclear Power Plant is located in Pevek, Chukotka region in the Russian Far East. It is the northernmost nuclear power plant in the world. The launch of FNPP in may this year was a breakthrough for sustainable development of remote areas and islands of Russian Federation. The Akademik Lomonosov transferred the heat and power to the grid to Pevek. In the future, it should replace the decommissioned generating capacities of the Chaun-Bilibino energy center.
The Asian Power Awards is being held for the 16th time, identifying leaders in the energy sector in Asia. The event was organized by the Singapore-based publishing house Charlton Media, which has been publishing Asia's leading energy publication Asian Power for many years. The jury for this year's award included such companies as The Lantau Group, KPMG Advisory, Pinsent Masons, AFRY, YCP Solidiance.
More than 50 companies took part in the competition in 2020, including B. Grimm Power, Mitsubishi Power, Ltd., China Resources New Energy (Huanxian) Wind Power Co., Ltd. and others.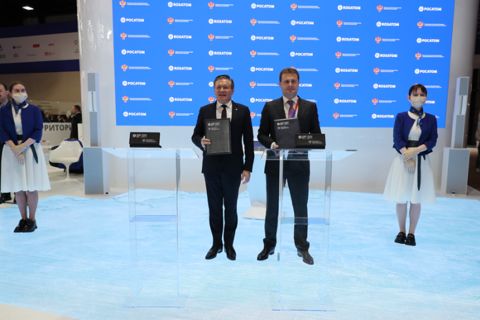 21 June 2022
On June 16, on the sidelines of the XXV St. Petersburg International Economic Forum, the Russian Ministry of Economic Development and Rosatom signed a cooperation agreement.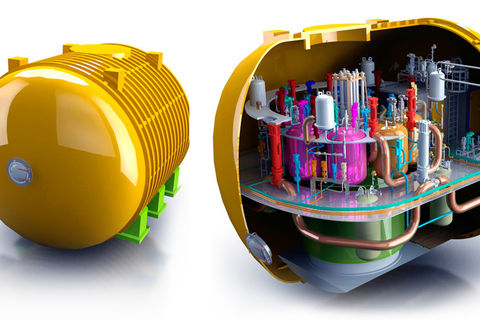 21 June 2022
On June 16, on the sidelines of the St. Petersburg Economic Forum, ROSATOM and the Republic of Sakha (Yakutia) signed an agreement on intentions and a procedure for organizing cooperation for promoting projects involving a small nuclear power plant based on the SHELF-M reactor.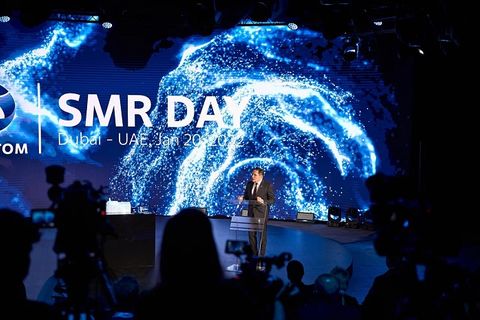 21 January 2022
20 January 2022, Dubai, UAE – ROSATOM, a global technological leader, has hosted Small Modular Reactors Day, the key event of its 'Breakthrough Technologies for a Sustainable Future' programme at EXPO 2020, which is currently taking place in Dubai.