30 July 2021
Rosatom to build four power units to supply electricity to the Baimsky mining and processing plant
Saint-Petersburg, Russia, 23 July 2021 - ROSATOM and GDK Baimskaya LLC have signed an agreement to jointly implement a project to supply power to the Baimsky mining and processing plant (Baimsky GOK), which is located in Russia's Chukotka Autonomous Okrug. The agreement was signed by ROSATOM Deputy Director General and Director of the Northern Sea Route Directorate Vyacheslav Ruksha and GDK Baimskaya LLC's Chairman of the Board of Directors Oleg Novachuk. The signing ceremony took place as part of the ROSATOM-organised event "Arctic Day
The parties agreed that they would conclude a long-term "take-or-pay" contract for the sale and purchase of electricity by April 2022.
ROSATOM has proposed using optimised floating power units (OFPU) to provide electricity to the Baimsky GOK. These units are already under construction at ROSATOM's machine-building division, Atomenergomash.
"We expect to build four power units: three main units and one standby unit that will be used during the repair or refueling of one of the main units," said Vyacheslav Ruksha.
Ruksha noted that the first two units are expected to be delivered to their working location in the water area of ??Cape Nagleynyn and connected to power lines leading to the Baimsky GOK at the end of 2026; the third unit will be connected at the end of 2027.
An important part of the agreement is the parties' intention to assist in changing current Russian legislation concerning the electric power industry to allow for more efficient investment in the Arctic. The parties maintain that change is necessary to create effective mechanisms by which to repay investors who develop long-term projects in the Arctic.
"The conclusion of a long-term electricity purchase and sale agreement between ROSATOM and GDK Baimskaya LLC will become the most important events in the largescale programme for the development of the Russian Arctic," said Oleg Novachuk at the signing event.
Notes to the editor:
This agreement has been concluded in the framework of a comprehensive roadmap for the implementation of investment projects for the development of the Baimsky metallogenic zone. This roadmap (No. 5645p-P9) was approved by Russia's Deputy Prime Minister and Presidential Envoy to the Far Eastern Federal District Yury Trutnev on 7 June 2021.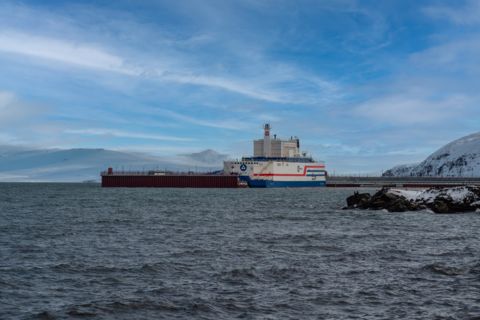 12 October 2021
12 October 2021 – Rosatom's floating nuclear power plant in the Russian city of Pevek has been visited by a public expedition for the very first time. Led by Alexey Yekidin, a leading researcher at the Institute of Industrial Ecology of the Ural Branch of the Russian Academy of Sciences, the expedition united ecologists, academics, and representatives of public associations.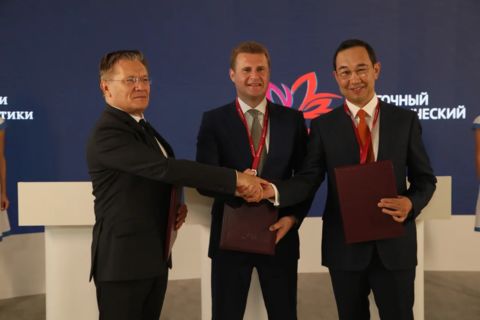 7 September 2021
On September 3, 2021, on the sidelines of the Eastern Economic Forum, the Ministry for the Development of the Russian Far East, the Republic of Sakha (Yakutia) and ROSATOM have signed an agreement to implement a carbon-free nuclear generation project.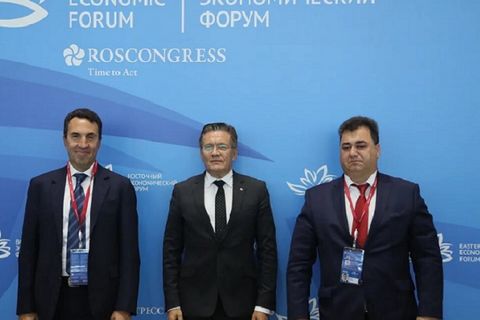 7 September 2021
3 September 2021 – ROSATOM-subsidiary FSUE Atomflot and Kaz Minerals-controlled GDK Baimskaya LLC signed a preliminary agreement on the supply of electricity for the operation of the Baimsky mining and processing plant – the largest copper and gold project (in terms of estimated reserves) in the post-Soviet space. The agreement was signed in Vladivostok in the framework of the Eastern Economic Forum, as part of a comprehensive investment plan for the development of the Baimskaya ore zone.